Quantity:

If we do not have the full amount that you ordered of this item:

Add to Cart

This fabric has us wishing we were somewhere sunny with our toes in the sand. Inspired by photographs taken at the beach, the Winkipop collection by Jen Kingwell features prints and colors that celebrate the setting sun and summer grasses along with the wintery clouds. A bundle of feelings mixed together!
Additional Information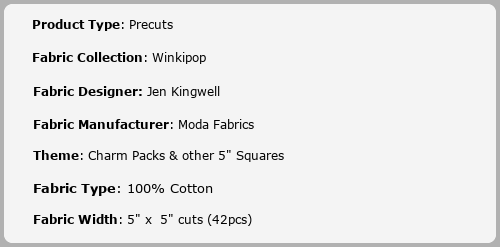 Shipping will be added upon check out. Please note that international shipping requires a quote from us.