per yard
Quantity:
yard(s)

If we do not have the full amount that you ordered of this item:

Add to Cart

Add some sparkle to your next project with the Moonlight collection from Wishwell and Robert Kaufman fabrics! Look up and gaze into the beauty of the galaxy while wrapped up in the Moonlight fabric which features multiple star patterns in two different color ways.
Additional Information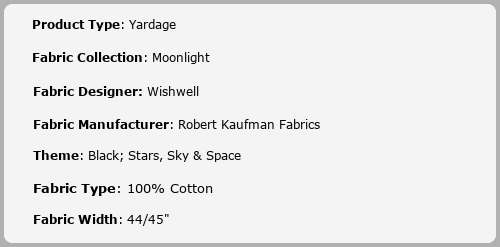 Shipping will be added upon check out. Please note that international shipping requires a quote from us.