per yard
Quantity:
yard(s)

If we do not have the full amount that you ordered of this item:

Add to Cart

We are excited to offer you Moonscape from Dear Stella! These natural, organic shapes make for great blenders for patchwork as well as just enough interest for wardrobe basics.
Additional Information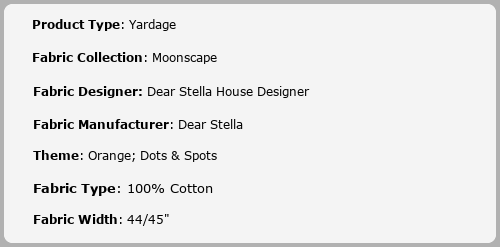 Shipping will be added upon check out. Please note that international shipping requires a quote from us.